it was a pleasant meeting- abdul rahim and manu- these two with special hands. abdul rahim and manu, both who lost both of their hands – one while diffusing land mine and other trying to protect a girl from anti social elements. their hands were replaced at amrita hospital. this is the first hand transplant in south aisa, that too on a dark skin. now both live a 'normal life'. they came to meet amma in kochi.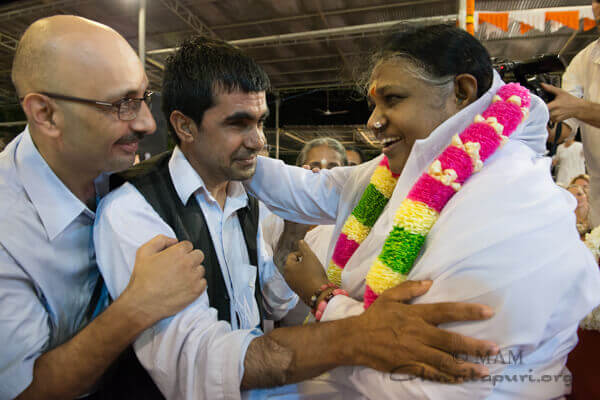 they gave me a hand shake. it was sooo strong, a typical military hand shake.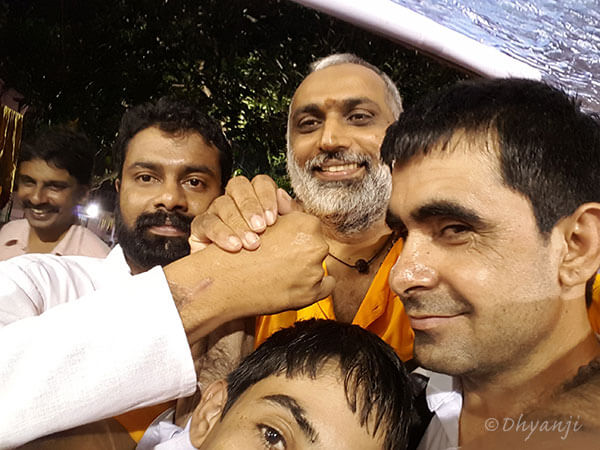 now addul rahim, who is from afghanistan has fell in love with amma and india. manu was given a job at amrita hospital as a counsellor by amma.
if you think about it, its a wonder how brain accepted a 'foreign body' as its own and functioning, co-ordinating the impulses perfectly.
thanks to amrita team of doctors who made it happen. all amma's grace.
read the news about manu & abdul rahim, india's first double hand transplant.