today we had a heritage trip with the students of amrita vidyalayam from pulpally. visited 3 places connected with ramayana in wayanad – valmiki ashram where sita devi and her children lav & kush were living, jadayatta kav – where sita devi disappeared into the ground, and sita devi – lav & kush temple.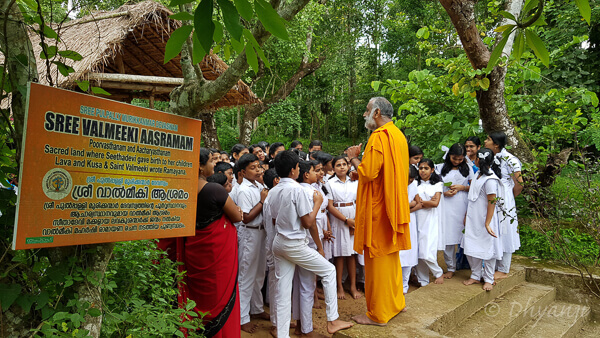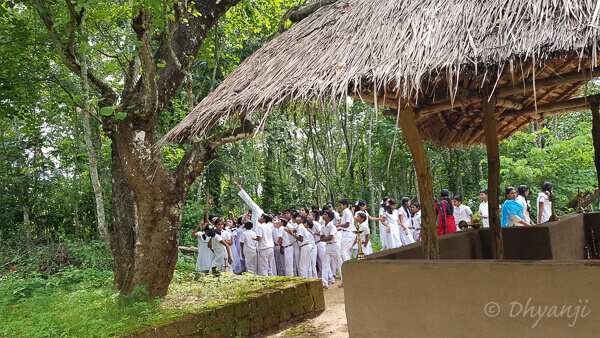 at the valmiki ashram there is a flowering plant – mandaram (bauhinia acuminata), pink in colour – which will bloom throughout the year – at least 2 flowers will be there on any given day. the belief is that they represent lav & kush.
it was a beautiful trip. spending sufficient time in each place, we discussed the importance of valmiki and his work, about sri rama & sita devi and their understanding and practice of dharma.